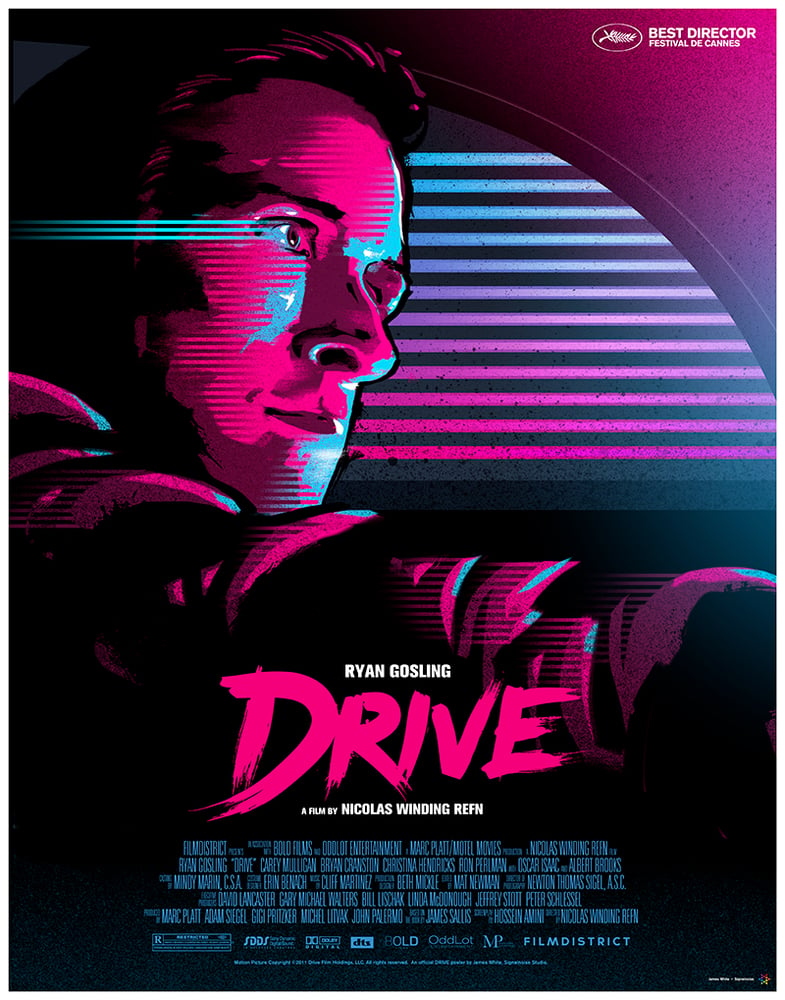 DRIVE poster
$

75.00

/ Sold Out
---
Official DRIVE poster by Signalnoise
Originally made available in 2012, both versions of the poster (330 total) sold out quickly. These are the last remaining copies, discovered as I was clearing out my office.
These unnumbered lithos are printed on Starbrite Velvet 80lb cover, signed by the artist. 22" x 28"
SHIPPING EARLY JANUARY, 2019.
1 poster per customer.